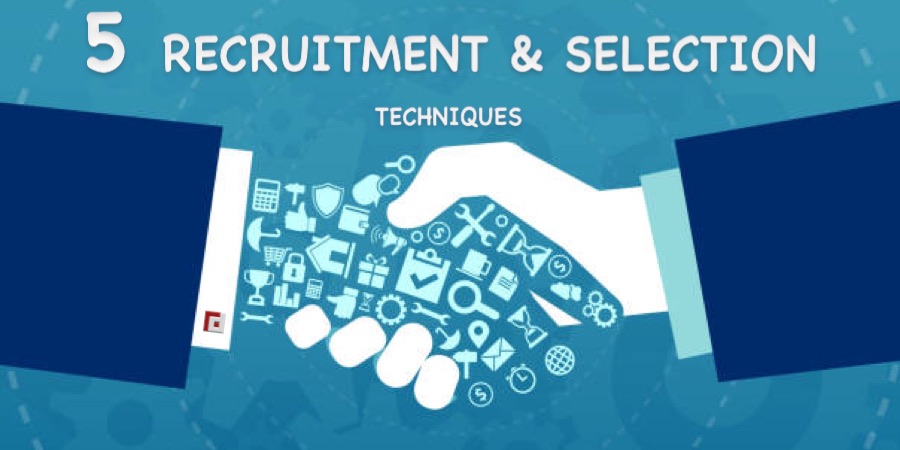 In today's scenario to become an HR industry leader, you should be the first person to use innovative strategies. When your motive is to attract the best talent available in the market, the recruitment and selection strategies should also be the latest in trend. Progressive and innovative organizations are always hiring the right people. Recruitment & selection is a key responsibility of the HR department. While HR works in many areas including employee engagement, employee development, payroll processing, statutory compliance, data management and many other tasks, one of the key areas of focus for HR is to attract, select and onboard suitable candidates for the company.
Do not forget to survey employees about the entire process so you can learn from their experience and most of all get the onboarding process right. How many employees do you know left a job because they were not trained properly and did not honestly know their purpose of get hired? Here is to growing your business with a team around you who are just as passionate as you are.
The ways of recruitment and selection strategies for the modern workforce
Integrate HR technologies
The recruiters schedule the interview on video or audio call as per the instructions of the employers and communicate the things positively. This is a quick, easy and convenient way to screen candidates and their capabilities. The telephonic or video interview is also your first opportunity to leave a lasting first impression on your potential employees. So, while you need to keep your very first interview short, make sure you also take the time to screen them against the knowledge, skills and experience mentioned in your job description, so you can eliminate the irrelevant profiles first. Even if there are multiple stages of interview, the professional manpower recruitment agencies in India update the candidate about each step.
Proper job descriptions
Job descriptions should be already in place unless a new position is being created. Job descriptions should be clear so that there are no surprises after a recruit is hired. Make the requirements specific but not so detailed that few people can meet them. Make the job sound interesting and not just a list of duties. A concise summary of the position should be included to give prospective candidates a clear picture of the job and how it fits into the company's overall goals.
Change screening process
Apart from resumes screening, there are many other social media platforms also which will help a corporation to seek out the proper candidate match for employment description. AI based tech tools can scan social media applications and platforms to surface passive candidates that fit perfectly into the work description. The professional employer organizations in India having their own AI based tech tools to seek out the proper talent for the organization at time.
Remote on boarding and better HR management
It is all about the work location, company information, culture, role specifications and other profile related training come under on board programs. Employee onboarding may be a series of activities that allow new hires to urge to understand their team and study the company's culture, methods, and dealing tools. Remote employees' onboarding is that the same process, but when the new hire goes to be working remotely instead of from the office.
Artificial intelligence employers of record services in India are superb for management. So, we will use it to manage employee benefits and implement them better. Many companies try to use AI for better administration of employee benefits, and it is one among the foremost popular AI applications HR based.
Personnel training & development
Another important feature of AI in human resources relates to professional development and investing in your employees. AI integrated systems can help companies train their employees and hone the talents needed for specific jobs. The skillset needed for an edge may change over time, so employees must remain current with new technology and industry innovations. The machine learning model can assess their current skill level and recommend learning programs or training videos to enhance their knowledge.
Likewise, AI can analyze large amounts of knowledge to work out which employees need training and during which fields. The knowledge this technology can obtain will make sure that your employees learn better and faster. You will even integrate them with tools to spot career paths supported the chosen training plan.