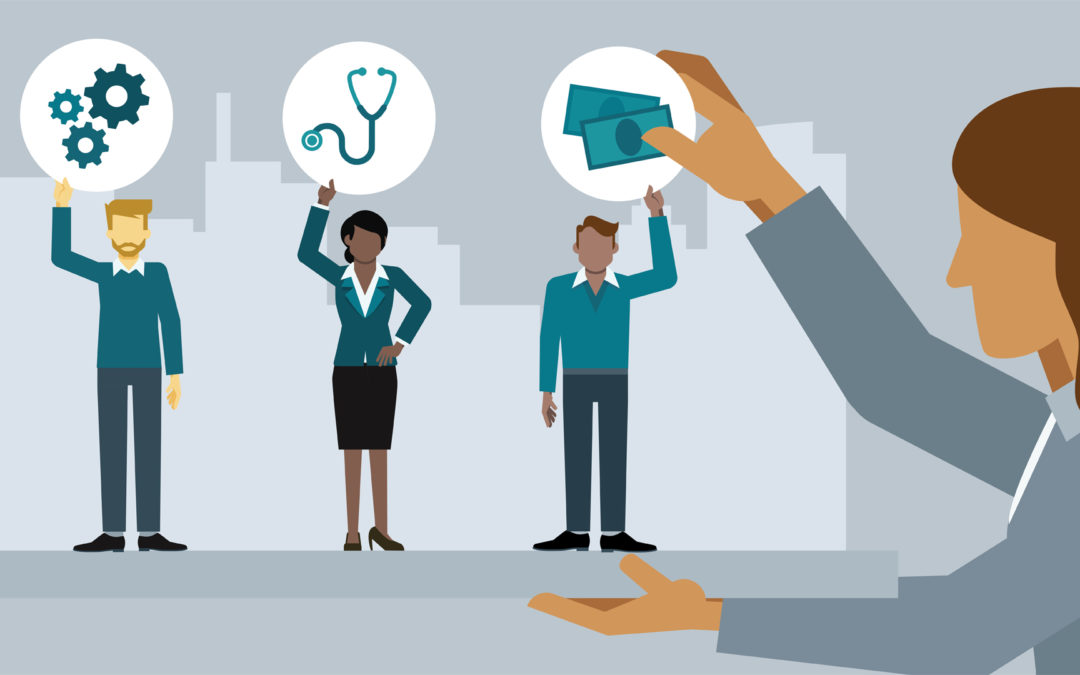 A professional employer organization in India (PEO) is an HR outsourcing firm that provides services for small to medium-sized businesses (SMBs). Typically, the PEO offering may include human resource consulting, safety and risk mitigation services, payroll management outsourcing, employer payroll tax filing, workers, payroll processing, compensation insurance, health benefits, employers practice and liability insurance, retirement, regulatory compliance assistance, workforce management technology, and training and development.
A Professional Employer Organization in India, or PEO services company in Delhi India, is a business model that helps small to mid-sized businesses manage the everyday HR needs that smaller businesses struggle to handle alone, like paying employees, filing payroll taxes, providing health insurance and other benefits, getting workers compensation coverage, writing employee policies, managing employee issues, and more. By combining the employees of several companies into one large pool, professional employer organizations also known as employee leasing companies can offer business owners better rates on health-care and workers' compensation coverage. The net effect can be significant savings of your time and money.
Employment responsibilities are typically shared between the PEO and the business owner. You retain essential management control over the work performed by the employees. The PEO, meanwhile, assumes responsibility for work such as reporting wages and employment taxes. Your main responsibility is writing a check to the leasing company to cover the payroll, taxes, benefits and administrative fees. The PEO services company in Delhi India does the rest. The PEO enters into a contractual co-employment agreement with its clientele. Through co-employment, the PEO becomes the employer of record for tax purposes through filing payroll taxes under its own tax identification numbers. As the legal employer, the PEO is responsible for withholding proper taxes, paying unemployment insurance taxes and providing workers compensation coverage.
Why MME for Professional employer organizations in India services:
MM Enterprises provides small & medium sized businesses that have at least five employees or more than that, with flexible coverage and comprehensive service options. Businesses that partner with MME have access to more than 5,000 training resources, as well as payroll processing outsourcing, benefits administration, complete HR solutions and risk management. It has extensive services for human resources, workers' compensation, employee onboarding, government compliance and workforce optimization. MME Payroll outsourcing company in Delhi India provides small medium sized businesses and employees with reliable services. Additionally, it can help you analyze and overhaul various business processes to make your company more efficient.
MME HR provides one of the most robust service selections of any PEO we reviewed without sacrificing personalized support. MME offers a dedicated support team, including an HR manager, client liaison, HR specialist, payroll outsourcing services specialist, performance specialist, benefits specialist, recruiting specialist and a safety consultant. Since MME is an accredited PEO, you can feel a sense of reassurance that you are partnering with a reputable PEO services company in Delhi India.
The best type of pricing structure for your company depends on several factors, such as the number of employees you have, whether you employ part-time or full-time employees, employee salary levels and expected company growth. PEOs rarely give you the option of choosing your pricing structure.
Before you embark on finding a PEO for your company, weigh the pros and cons of each structure and how the costs may change as your business scales. It is also useful to run the numbers. Calculate what may be more cost-effective for your business. Is a PEO that you pay for per employee more financially manageable than a percentage of your payroll, or will you save more by paying a percentage of total payrolls.
Most PEOs bundle their features into their per-employee or monthly rate, but MME offer you the option to customize the services as per your company needs. In some cases, you can choose which services you want to include, such as HR documentation or onboarding, and it won't increase your costs. In other cases, like with certain add-ons, such as payroll or workers compensation, for instance, you will pay for these additional services on top of your usual PEO fees.