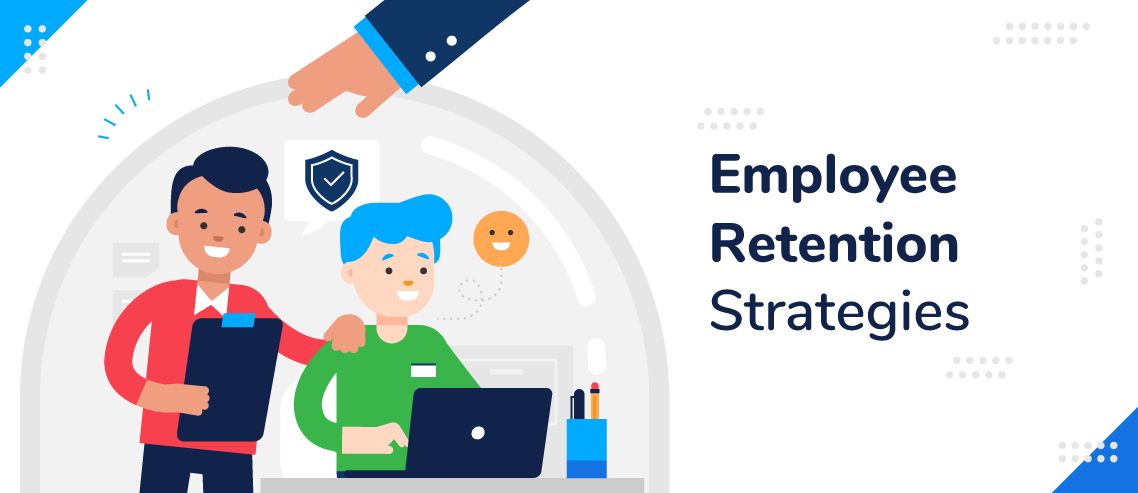 Employee retention refers to a company's ability to keep employees satisfied and engaged with their work and prevents them from separating from the company to pursue other opportunities. Employee retention remains a challenge for so many companies due to shifting societal and cultural norms, and since individual workers often have very different expectations for workplace benefits and experiences. Managing employee retention with the help of employer of record services and involves the use of several tools, proper management and strategies to optimize workplace practices and cultivate a competent, satisfied, productive, and diverse workforce.
To maximize employee's retention rates are one of just a small handful of key indicators of employee satisfaction, employee engagement, management quality and ultimately HR effectiveness. If you have a high turnover of staff, it can be a big concern, and rightly so. But what can you do as a company director, department head or HR manager, to improve your company's employee retention.
Below are the tips to maximize employee's retention
Create employee's development groups
Once you have identified your business key areas for improvement, you will want to discuss your proposed solutions with a panel of employees from across the organization. Small focus groups can allow you to run your ideas by the very people your initiatives will impact so you can hear their feedback and opinions and further refine your strategy. Getting their buy in will also help you roll out any new programs and initiatives and ensure they are met with little employee opposition.
Wellness programs
The world is focused on socially and environmentally responsible products and services. People are also thinking about opportunities to improve their lives and the health of their families especially the recruitment services provider in India are well trained in this program . A highly visible and meaningful wellness program can add a lot of value for employees.
Flexible remote work options
Flexibility is incredibly valuable to an employee. We all value a manager or company that allows us to do things our way and in an increasingly hectic world, having flexibility is vital. A company that understands it needs to be flexible will see employees wanting to stay for the huge benefit that flexibility provides. Whether you offer flexibility in working hours, annual leave, working areas or office space, do as much as you can to give employees what they need.
Workplace management
While a lot of effort is often focused on managing individuals, it is crucial to remember that most companies operate with several layers of teams and departments. Some businesses also utilize formal corporate structures that can expand influence but reduce clarity and feelings of transparency for many of the individuals involved. A strong workplace strategy should address work life balance, HRIS systems, benefits, and unique perks such as bonuses.
Provide latest software and technology
As days pass you are daily introduced with the latest technologies and with every innovation things you are expecting for familiar, smarter and faster. As a hiring manager you also have to keep update your hiring and recruitment process. We all know that A.I, Data Science is in the boom on latest technologies and software's it helps out any of the industry and also it create a waves in the recruitment process, Professional employer organization in India must be familiar with all these latest and upcoming technologies it may help you in done with the recruitment in an effective manner.